About Us
Welcome to Biblionasium! We are dedicated to the critical belief that all kids can fall in love with reading. Consistent support and just the right book can ignite the spark.
The Story Behind Biblionasium
As a parent to two young readers, Biblionasium founder Marjan Ghara was spending a great deal of time trying to make sure her kids were reading good books, developing good reading habits, and learning to love books. With her co-founders, Nader Granmayeh and Leyli Granmayeh, they came up with the idea for Biblionasium out of personal need.  Forever trying to find the next great book to read, they turned to friends, librarians and teachers for recommendations. As enthusiastic suggestions poured in, Marjan and her kids realized they needed a digital solution to organize the information, keep track of their own favorite books and connect a new generation of digital kids.
As a result of direct input from a stellar group of educators, librarians and classroom teachers, the site has now grown tremendously since its original conception. Part kids social network, part parent's guide, part educator's tool, Biblionasium blends technology with personal connection to create a supportive, engaging space for reading success.
We use the metaphor of a gymnasium because we believe in and foster through our website, the importance of Discipline, Practice, Goal Setting, and Rewards in achieving success.
Experts agree that community and consistency can be powerful in helping children become better, more passionate readers. Our mission is to instill good reading habits at a young age; to promote reading as a social activity, and to connect kids, parents and teachers to create a virtual "reading village." We invite you to explore the site. And hope you'll join us in a great book.
Our Team
Marjan Ghara - Founder & CEO
As Founder and CEO, Marjan is the product owner and also responsible for the day-to-day operations of the company. She has direct industry experience as an early member of two prior tech startups and knows what it takes to build a company from the ground up. With a multidisciplinary degree that covers management and technology studies from the University of Pennsylvania, she also has a proven track record in building large scale and successful web properties. Marjan loves the energy and excitement of startups and is a relentless motivator. Marjan is also the mother of two elementary school aged children. One of her favorite books is "The Little Prince".
Adele Schwartz, Ed.D – Chief Education Advocate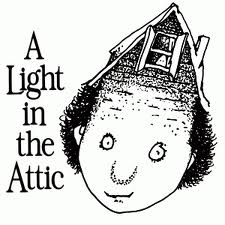 Adele is among those very talented educators who are constantly looking for new solutions and ideas. She is a highly respected Learning Specialist with more than 35 years experience in schools and colleges in New York City. Adele also has extensive experience conducting qualitative research for business and not-for-profit clients, especially in media and technology education. With a B.S. degree in Education & Special Education from CUNY and MA in Literary Education from CUNY and an Ed.D in Special Education & Educational Technology, Teacher's College, Columbia University, she is lifelong learner, a big advocate for innovation in teaching, and a highly respected and admired educator. She brings a wealth of knowledge and experience to the team along with her dynamic energy and enthusiasm. One of Adele's favorite children's books is "A light in the Attic" by Shel Silverstein.
Shannon McClintock Miller - Director of School and Library Strategy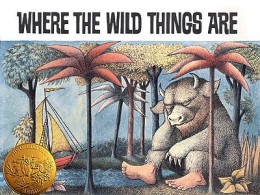 Shannon is an award winning Educator and Technology Integration specialist, and author of The Library Voice blog, with years of experience as a teacher librarian and advocate for children and education. Additionally with her leadership roles as an active member of AASL, STEM Task Force and a range of educational advisory boards, she leads the way in identifying opportunities that bring positive change to the way children read and learn. In 2014, Shannon was named a Library Journal Mover & Shaker and has been named one of the Faces of Innovation from Broadband for America; one of 50 featured in the 2013 Center for Digital Education Yearbook; and one of the featured Connected Educators with the US Department of Education. Shannon was also awarded the Connecting People Shorty Award. Shannon is consistently on the forefront of evaluating and employing technology tools and resources to support children's educational needs and brings a great deal of experience and understanding in how they can be used effectively in the school and at home. Shannon's favorite children's book is "Where the Wild Things Are".
Anna Winham - Sales and Marketing Director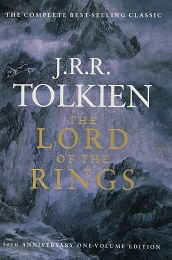 Equal parts bookworm and social butterfly, Anna has a professional background in sales and marketing, team building, and entrepreneurship, making Biblionasium's marketing department the perfect intersection of her skills and interests. Since she graduated from Dartmouth College with an honors double major in English and Linguistics, she's been a political organizer, built out sales teams on behalf of Major League Baseball teams, and launched her first business. Anna brings a mixture of positive enthusiasm and quiet determination to the team while never losing sight of the goal. Though her favourite childhood book now may be "Alice in Wonderland", when she was actually a child it was certainly "The Lord of the Rings" trilogy.
Haley Despard – Digital Communications Specialist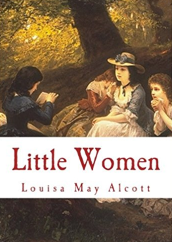 At age 4, Haley started reading books on her own and completely fell in love with the written word. She now uses her love of reading to engage our Educator and Parent base through Twitter and Facebook, and oversees our Help Desk operations. By managing multiple social media channels and connecting to our community, Haley works hard to ensure Biblionasium users' voices are heard and with her great insight, provides critical input to Biblionasium's product roadmap. Haley's education is in Communications and a correlate in New Media and she is completing her degree at Southern New Hampshire University. She has already written and published three novels under a pseudonym and dreams of one day writing a book that gets turned into a film. Her favorite childhood book, a copy of which fell apart because of her many re-readings, is "Little Women" by Louisa May Alcott.
Alexandra Tornek - Website Design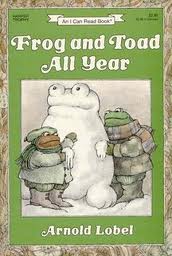 Alexandra is the President of Tornek Design Associates, a boutique design and branding firm that specializes in web, print, logo design and character illustration. She is also the Co-Founder and CEO of So Smart! Productions, an award-winning production company that focuses on educational children's media. She has more than 20 years of experience in the fields of art, psychology, children's media and business: as a scientific researcher, illustrator, producer, and graphic designer.  Alexandra holds a BS in Psychology from the University of Pennsylvania, an MS in Clinical Psychology from the University of Miami, and has done extensive doctoral work, including the authoring of numerous papers, in early childhood development. She is also a mother to two elementary school age children and her favorite children's book is "Frog and Toad All Year."
Linda Fung - Illustrator and creator of Coach C. Manzee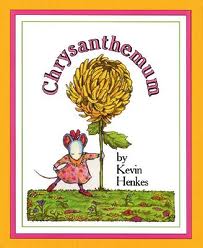 Linda is a children's illustrator who works full time illustrating and designing educational materials for children. With a BFA in Illustration from FIT in New York, her work has been used in flash cards, stickers, and workbook publications for kindergarten and elementary ages. But her first love will always be in children's books, since they are what drew her to pursue illustration in the first place. She is excited to see Coach Manzee be used to draw more kids to children's books! Linda's favorite childhood book is "Chrysanthemum" by Kevin Henkes.
Tirdad Shahbazi - Chief Digital Analyst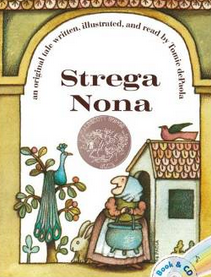 Tirdad is of the generation that only knows digital as a way of life! He is genius when it comes to all things Google. As our resident expert in Google's Analytical, Admin and Social Management tools, Tirdad helped set and execute the site's Search Engine Optimization strategy. He's often found immersed in our data — whether working on a competitive analysis of Google Adwords or a scoping of third-party platforms for certain of Biblionasium's operations, Tirdad is the "go-to guy" to identify and interpret key pieces of information. Tirdad loves sports, music and reading and currently attends Duke University. Since he couldn't bring himself to name only one, his two favorite children's books are "Strega Nona" and "Where the Wild Things Are".
Coach C. (Chip) Manzee - Personal Trainer and Chief Motivator

Remember the year the Chimp Olympics came to town? Neither do we. But Chip does. He was the coach to some of the best Chimp athletes ever. He loved to motivate and get his team excited about whatever event they were competing in. But it was during nap time (yes, even athletes need their naps) that Chip would stay awake and read books about famous athletes from the past. He would lose himself in these amazing stories of courage, strength and determination. Chip loved to read and he loved to coach. That's when it hit him. Why not do both?!
Meet Biblionasium's reading coach and chief motivator Coach C. Manzee. (The C stands for Chip; we just call him Coach C. Manzee around here.) He helps kids achieve higher and higher levels of reading ability. Coach Manzee can help find your way around the site; suggest fun activities; offer tips; reward reading achievements and encourage kids to be their absolute best. Coach Manzee has too many favorite books to list here. Check out some of his suggestions on the website!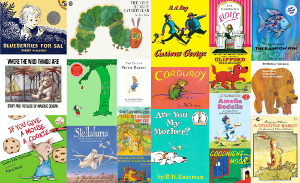 In addition to the team members above, Biblionasium is fortunate to have a very engaged and active advisory board and invaluable support from our first class partners.